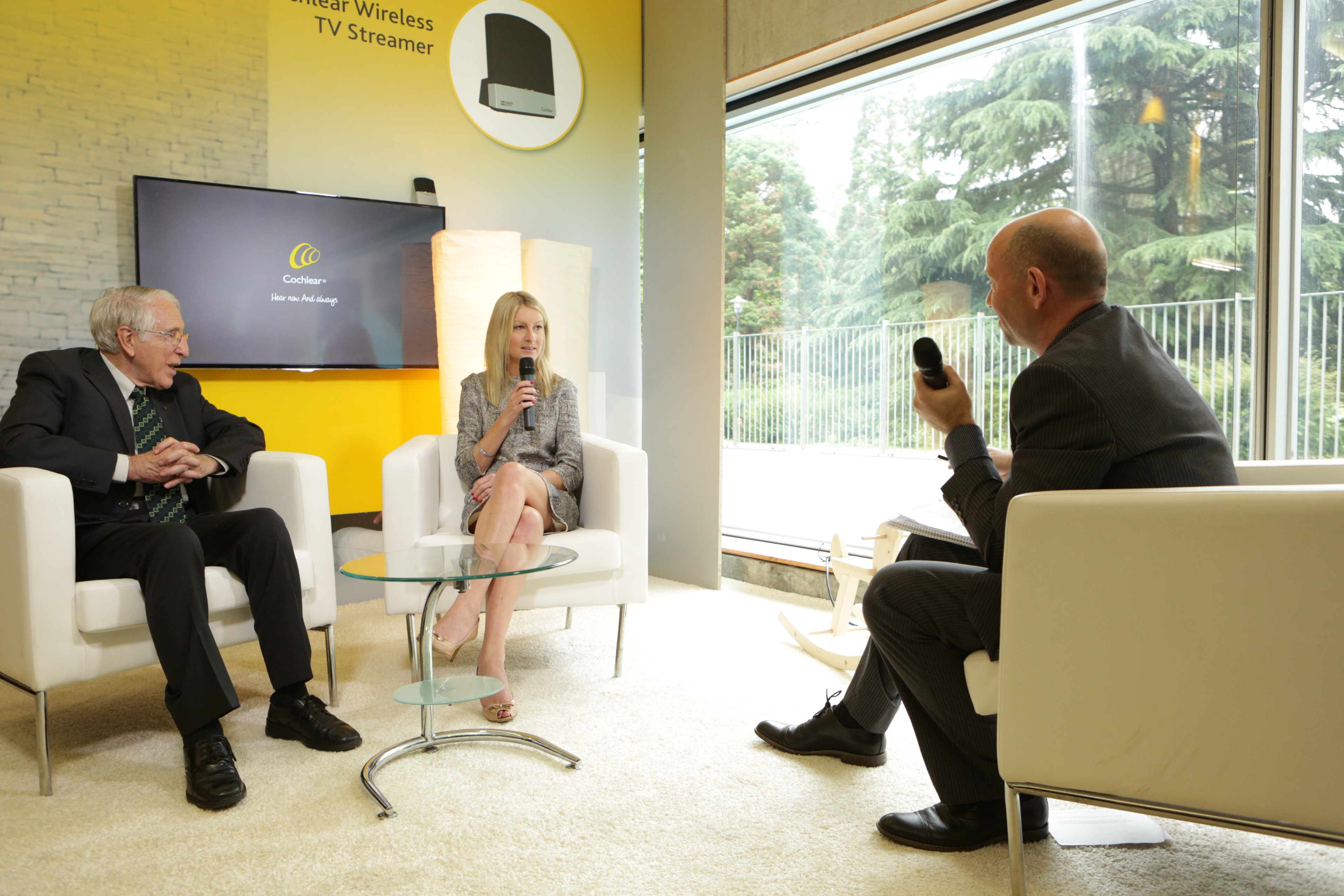 We shared yet another Cochlear milestone with Australians: The 30-year anniversary of Holly Taylor receiving her first Cochlear implant at age four and becoming the world's first child recipient.
Sydney born and bred Holly Taylor, nee McDonell, was just four years old when she was the first child in the world to receive a commercial Cochlear™ Nucleus° implant.
The 30-year anniversary was the perfect opportunity to share the many ways that Cochlear has been instrumental in allowing Holly to her life the way she chooses – "without any limitations imposed by my deafness," as Holly says – which so far has included attending mainstream schools, obtaining a law degree, working as a lawyer, and more recently enjoying motherhood.
Cochlear's industry-leading technology
Over the years Holly benefitted from six upgrades, each better than the last as a result of Cochlear's industry-leading technology and enduring commitment to research and development.
Of all the upgrades, Holly's favourite came along when she was 18, replacing a bulky body-worn sound processor component with a more compact behind-the-ear component. Cochlear's clever accessories enhance her lifestyle further, with the award-winning Nucleus® Aqua+ accessory that makes the sound processor waterproof and the Wireless Phone Clip that streams music from smartphones to the implant. While Holly's loves music, her favourite sound is her daughter's giggles.
Llewellyn Communications secured well-placed editorial in print and online in the Daily Telegraph (and here), The Manly Daily, and Northern District Times, all accompanied with photos of Holly with her baby daughter Madeleine – all of which would not have been possible without Holly's cooperation and her willingness share her life story with many people she will never meet but may help by prompting them to have a hearing test and if needed, benefit from Cochlear's technology.
Since Holly Taylor received her implant in June 1987, Cochlear has become the global leader in implantable hearing solutions that have changed the lives of over 400,000 hard-of-hearing people worldwide.