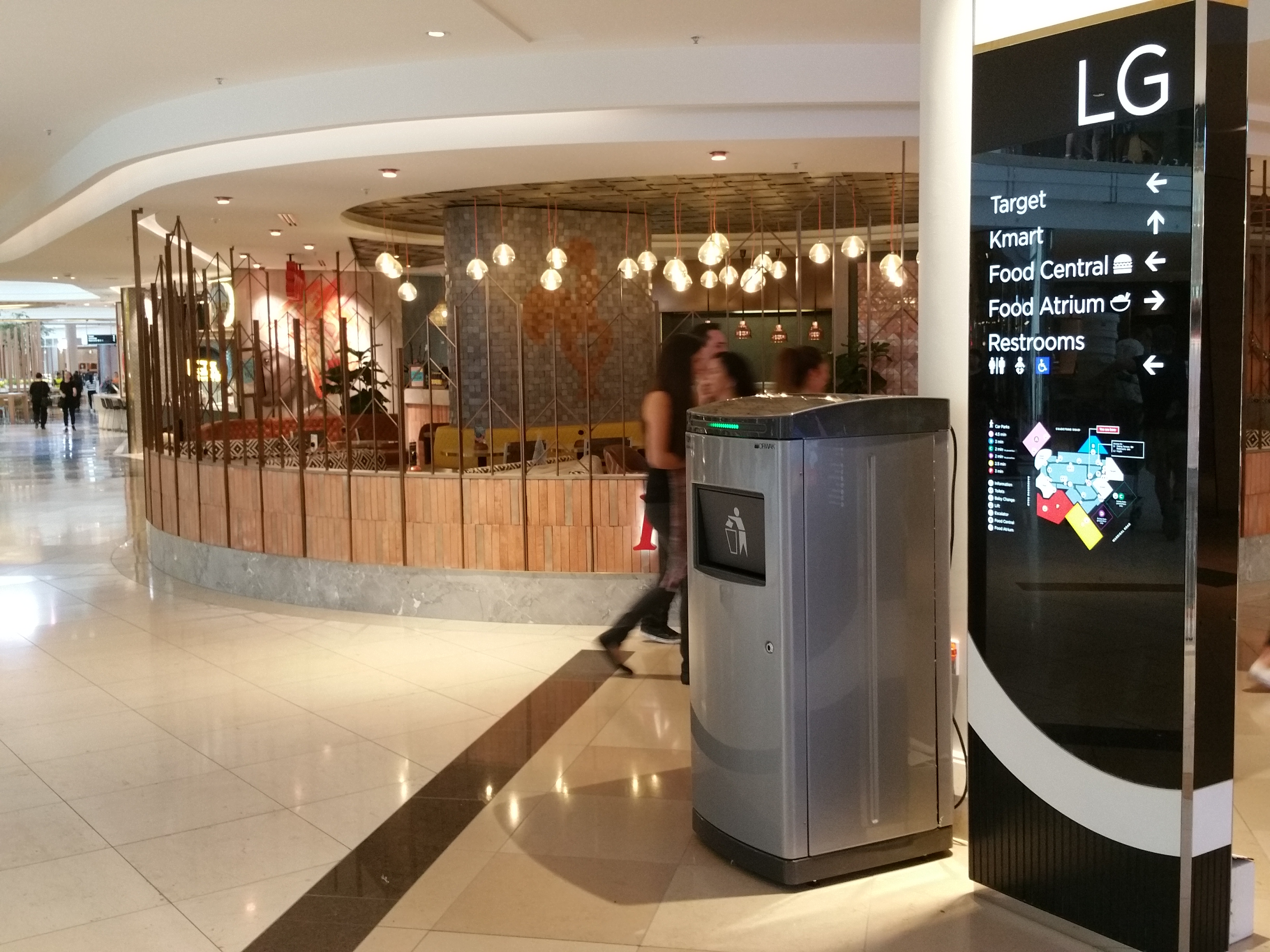 First held in 2010, the Australian Waste & Recycling Expo (AWRE) has become the leading event dedicated to the waste, recycling and resource recovery industry. And, with LlewComm's senior consultant Gabi Selwyn managing this year's media campaign, the expo's key – and sometimes controversial  –  messages reached a national audience, including Yahoo7!, 9news, Radio 3AW, The Fifth Estate and Inside Waste, to name a few.
The future is all plastic, says leading UK expert
Though widely despised, maligned and criticised, plastic is not only here to stay – it's also essential to the future of humanity. That was the unshakeable view of UK sustainable plastics expert Dr John Williams, one of AWRE's key attractions.
"Let's face it – plastic is here to stay," he says. "I do get very tired of the growing uninformed media and NGO stuff about plastics being a bad material and how we should move to ban them and use alternatives."
Describing it as "the most functional material we've ever come up with", Dr Williams says we are dependent on plastics to such an extent that we would "literally struggle to live without them".
"The fact that we are not very good at disposing of it shouldn't stop us from using it," he says. "We need to move towards much more intelligent materials which are not only designed for front-end functionality, but also for back-end 'circular economy'* principles of recovery."
As the Business Development Director for British tech company Aquapak Polymers Ltd, Dr Williams is at the forefront of sustainable plastics development. The group is about to launch a plastic that's 100 per cent recyclable, 100 per cent biodegradable, and non-toxic.
"The upside to this polymer is that it has all the credentials and properties of a conventional plastic, but its end-of-life behaviour is somewhat different," Dr Williams explains. "You can recycle it, recover it, and get it to dissolve. It will also biodegrade if it's in the form of a lightweight film or multi-laminates. It's compostable. It will go through an anaerobic system. We've also done marine tests which prove that it won't do any harm to a marine environment."
It's not a waste, it's a wasted resource 
Australians generate 19 million tonnes of organic waste every year– industry currently recycles around six million tonnes – and one expert is urging householders, businesses and government authorities to rethink the attitude to this material as a critical step in the process of recycling more.
Despite the government sector taking up the population's call for more recycling and less waste, Martin Tower, executive director of the Australian Organics Recycling Association (AORA) says the expectation for instant gratification is a little harder to achieve.  
"If you think that a single, state-of-the-art composting facility is going to cost between $12-20 million, and you need one at every council depot to make it work, then it's not an overnight fix; it's something we need to transition towards," he says. 
"Also, it's important to remember that only 50 per cent of the food that is manufactured ever makes it into a human body – that's the stuff that perishes in transport, doesn't get sold in the supermarket and doesn't leave the farm. It's a staggering amount."
While most states have introduced landfill levies to drive recycling, Martin says we can all help to deal with one of their biggest issues: contamination. Rusted out barbeque plates, dog toys, tennis balls – everything gets thrown in.
"The sector works very hard on getting contamination out of product but it would be a lot easier if it didn't go in in the first place. Simply put, it's not waste, it's a wasted resource."
The 2018 AWRE will be held on August 29-30 at the International Convention Centre (ICC) in Sydney.
* A circular economy is a regenerative system in which resource input and waste, emission and energy leakage are minimised by slowing, closing, and narrowing material and energy loops