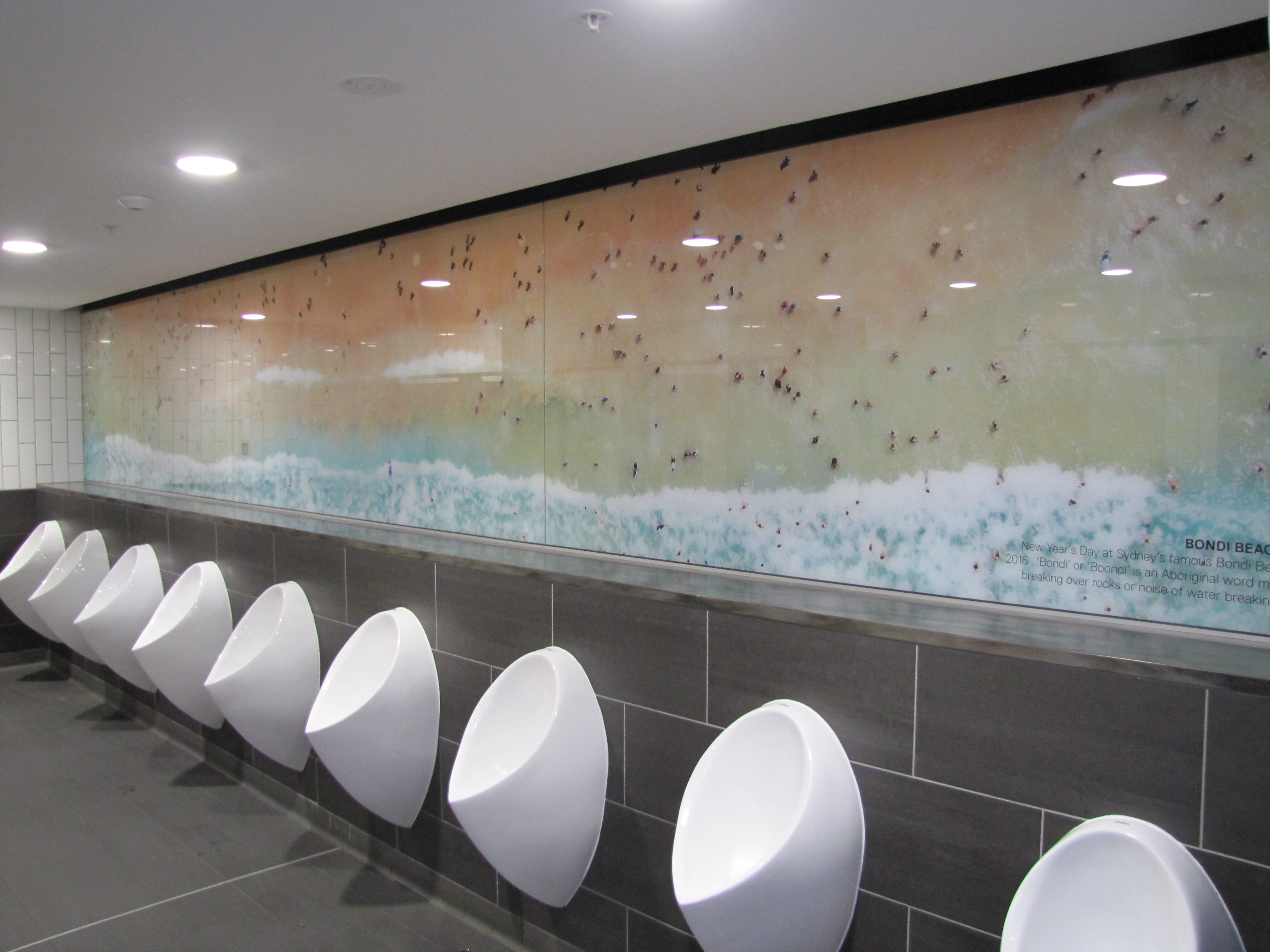 It's not every day we have a reason to talk up a toilet, but when our role is to publicise Australia's Best Bathroom Facility, it's all par for the course.
Now in its third year, this annual competition is run by Total Facilities, Australia's largest facilities management exhibition, and the aim is to advocate washroom wellbeing. "A grotty restroom environment can make or break a company's reputation," says Event Manager, Andrew Lawson. "Our awards were established to encourage awareness and pride among Australia's facilities and workplace management professionals. And they set a great precedent."
With state-of-the-art wash basins, urinals and hand-dryers, touchscreen technology, as well as stunning photography showcasing Queensland, the recently refurbished bathrooms at Brisbane Airport's international terminal caught the judges' eyes, landing them the top spot.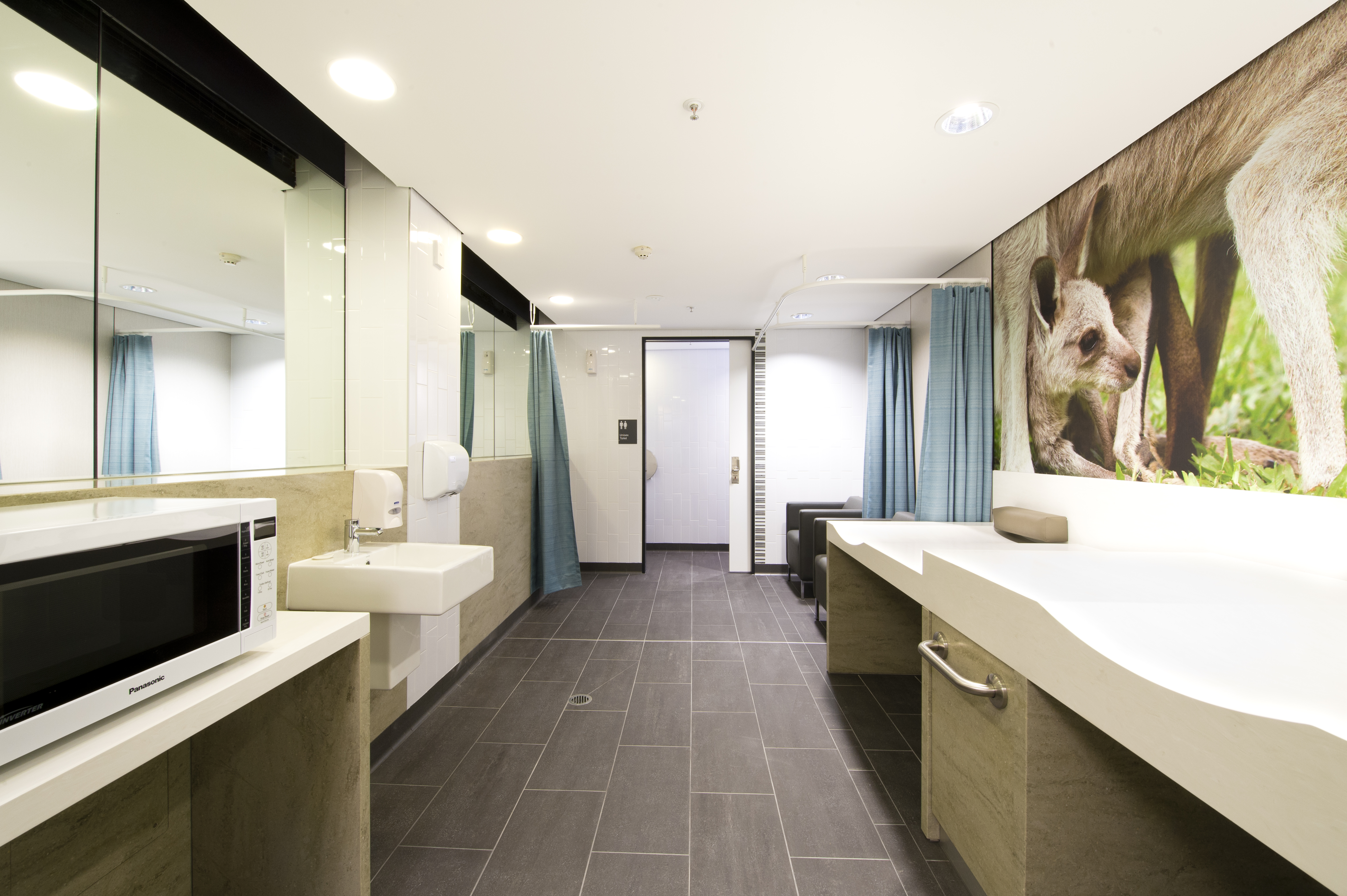 Washroom wellbeing
So what makes Brisbane Airport's International loos so special?
In addition to the spacious parents' and babies' facility that includes split-level change tables (Above), the terminal's bathrooms showcase iconic images of the rugged Queensland outback, iconic native animals, the spectacular Daintree rainforest, a summer's day on Bondi Beach, and turquoise beach waves lapping at pristine white sand shores.
The bathrooms also feature new Dr Voxx interactive feedback systems (IFS), which are installed in each bathroom and enable users to provide instant feedback via touchscreens. It's easy, you just rate the bathroom from poor to excellent.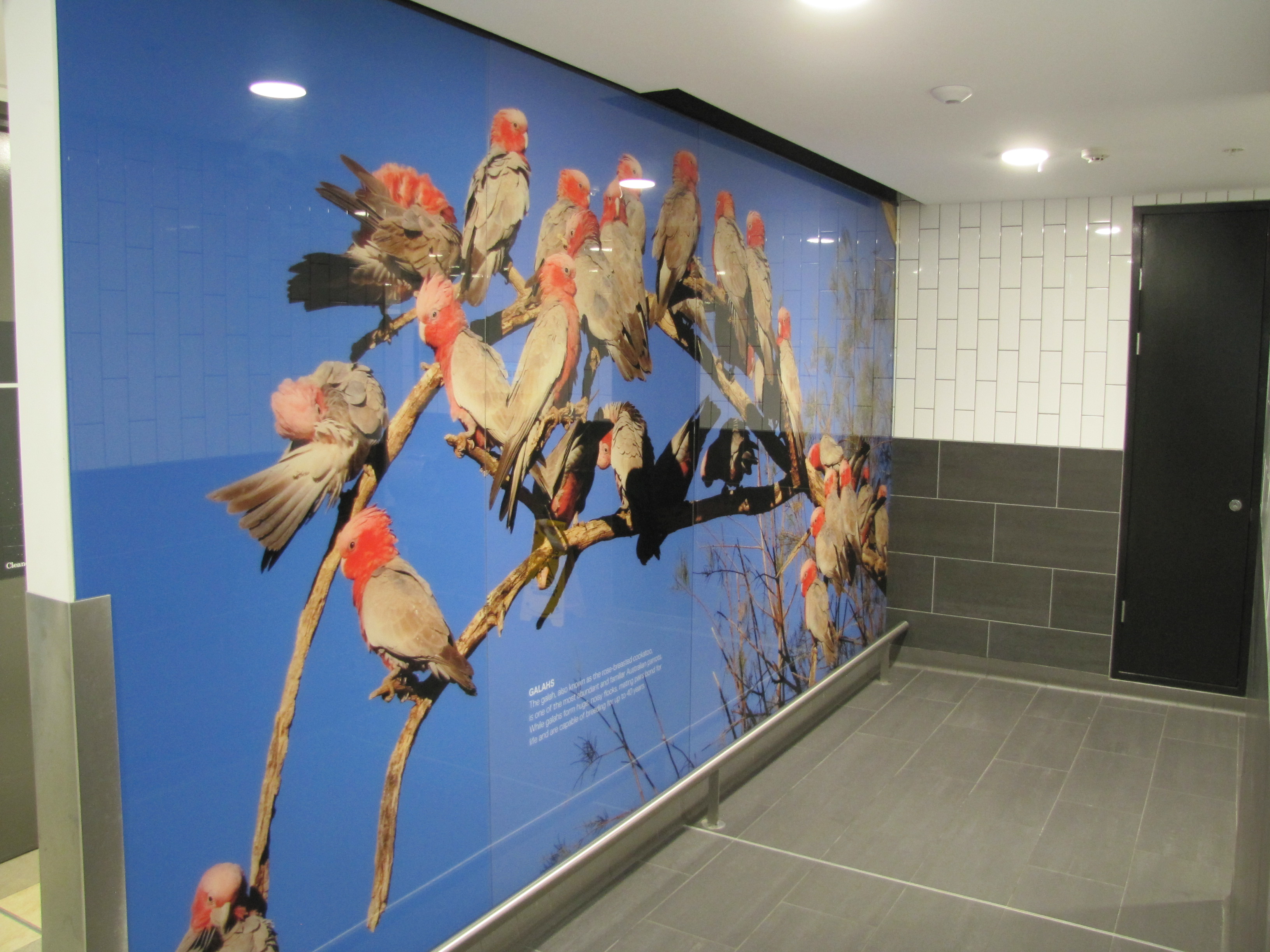 From décor to design, aesthetics to environment
Each year the Best Bathroom Facility competition is open to public and private bathrooms – e.g. in commercial buildings, shopping centres, hotels or recreational grounds. But they must go above and beyond in the design or cleanliness stakes. "We evaluate bathrooms on design, innovation, aesthetics and products and services that improve wellbeing for everyone," Andrew explains. "This competition profiles some of the most progressive organisations which are at the forefront of bathroom experiences."
This year, second place was awarded to the toilet block in Arthur's Seat State Park, Victoria, which has an environmentally sensitive design and features rainwater harvesting, solar energy and onsite sewerage treatment facilities. Third place went to the world-renowned public bathrooms on level 35 of the Sofitel Melbourne on Collins.
Impressively, three out of the four finalists hailed from Victoria:
Eco Outdoor Richmond Showroom, Victoria, which was designed to showcase Eco's beautiful range of stone flooring and walling
CoffeeTec showroom in Sydney, recognised for its smart design, cleanliness and facilities
The Cohuna Memorial Hall in Kerang, Victoria, whose disabled and ambulant toilet facilities are bold and bright, with the latest in amenities and non-slip floors to ensure the safety of patrons
Patchell Plaza public amenities in Kerang, Victoria, which was fully renovated to be functional, bright, fun and welcoming
Media outreach
All media across print, digital and social platforms included key messages around the national competition, which featured a search for the best bathrooms in the country based on design, aesthetics, technology, and the all-important cleanliness factor.
"A highlight of the campaign was also the first media hit, which was a national piece on Channel 9's Weekend Today morning show (audience 297,000)," says senior producer and campaign manager, Gabi Selwyn. "This featured cheeky banter from Brisbane International Airport's representative Leonie Vandeven and Total Facilities' Andrew Lawson. The award-winning bathrooms were showcased on camera with close-ups of new Dr Voxx interactive feedback systems, state-of-the-art wash basins, and stunning large-scale wall photography."
Another highlight was Fairfax's commercial real estate online article that included all seven bathroom finalists. "With a unique audience of 3.4 million per month, this national portal provided high visibility for the Total Facilities brand and this unique annual campaign," Gabi explains. "Brisbane's Courier Mail online article, sporting a unique audience of 1,738,000 per month was another notable mention, as were articles showcasing the top three winners appearing in the Melbourne Age and The Mornington Peninsula Leader."
There were also three online articles which ran across travel media – eglobalmedia.com, Travel Weekly and Travel Daily – all with substantial unique audiences (national and global).
"All articles had a national reach, apart from The Townsville Bulletin, Riverine Herald, NT News and Adelaide Advertiser which have regional/metropolitan audiences," says Gabi.
Estimated total impressions:
Based on the unique audiences of the earned media throughout the 2017 Australia's Best Bathroom Facility campaign, the estimated total impressions achieved by Llewellyn Communications to date is 16,492,855.