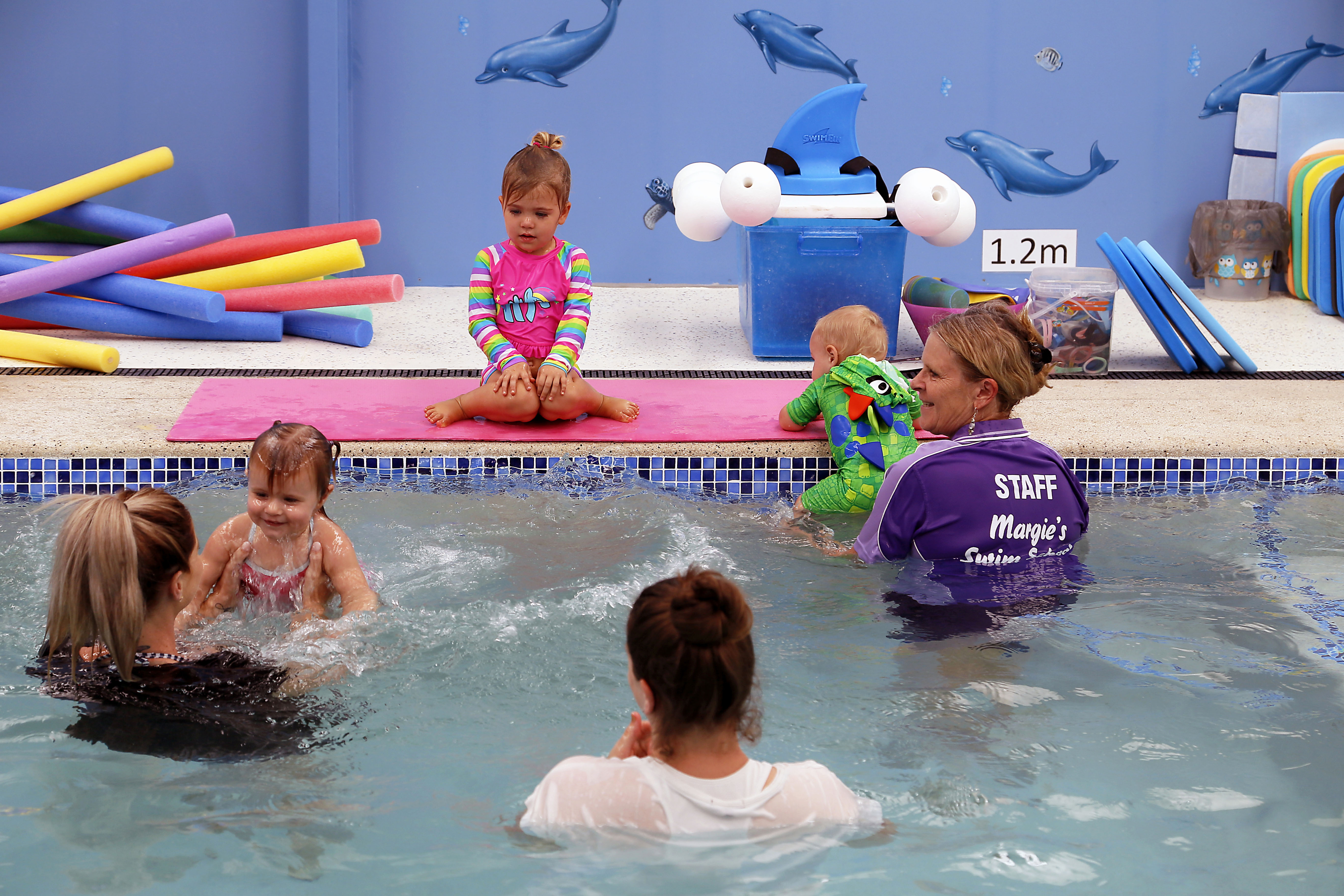 Waterco pioneers reliable solutions for healthy, safe water environments and its chlorine-free Hydroxypure system provides plenty of case study inspiration.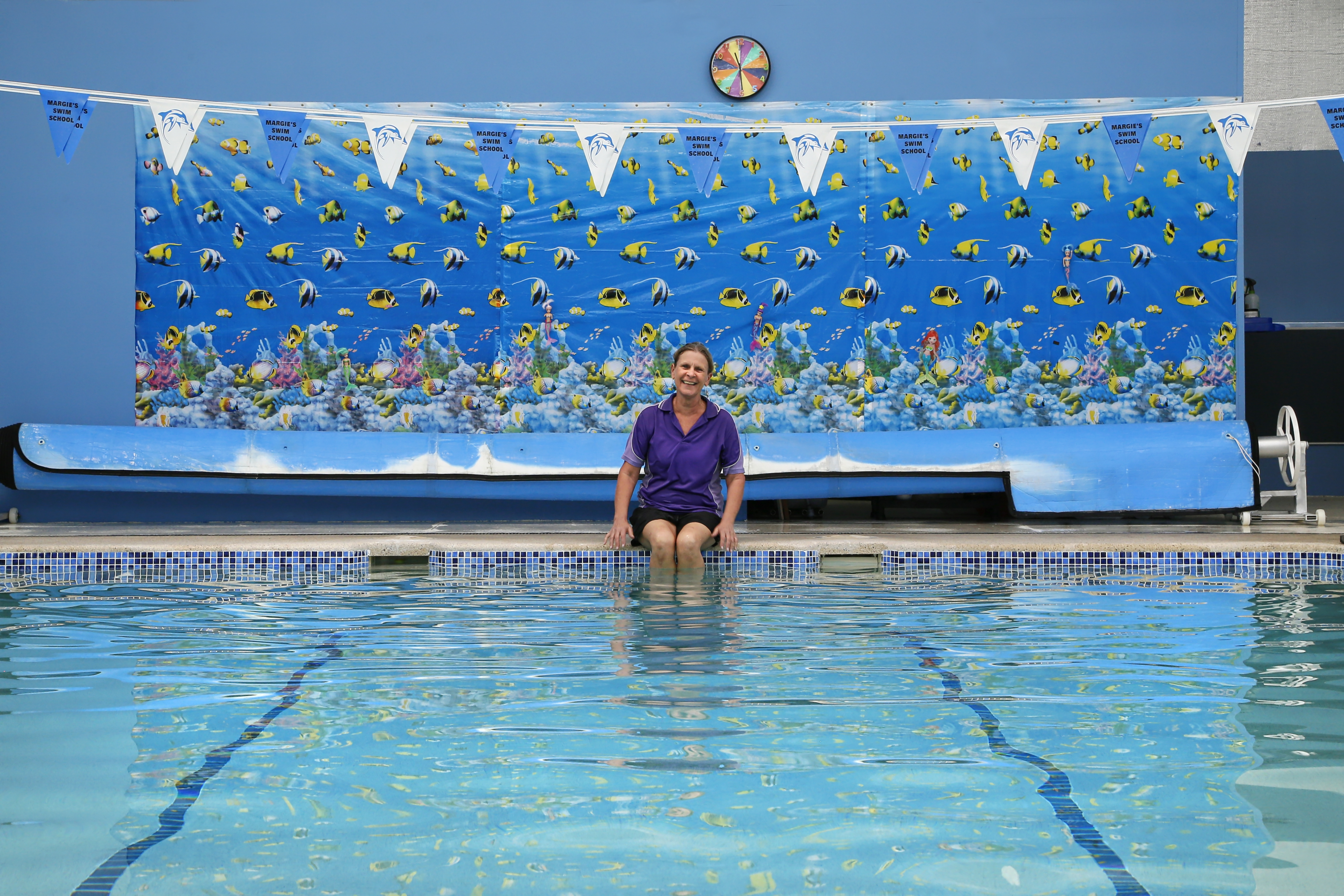 This is swim school owner-operator Margie Thorpe, who is a long-term resident of Mareeba in Far North Queensland, having lived in the area for 30 years – 20 of those teaching youngsters to swim, ranging from babies aged as young as four months through to early primary school children. 
In 2011, after years of working in backyard pools, Margie and her husband Shane decided to build their own facility – "Margie's Swim School" – on a 2.5-acre parcel of land. The purpose-designed, 12-metre x 6-metre indoor heated pool includes a shallow area for toddlers and fearful learners to experience the fun and safety issues about being in and around water. 
Chlorine is notorious for its unhealthy side effects and, for someone like Margie who spends up to seven hours a day submerged in chemically chlorinated pool water, that meant losing all of her body hair. 
"I didn't even have eyelashes," she says.  
In fact, Margie believes the combination of corrosive pool chemicals and the fumes produced by the heated water in the enclosed space not only caused significant hair loss but potentially triggered the two bouts of pneumonia she has suffered from since building her swim school pool. 
"I constantly smelt like chlorine and I do think it was getting into my lungs because I've had pneumonia twice in three years," she says.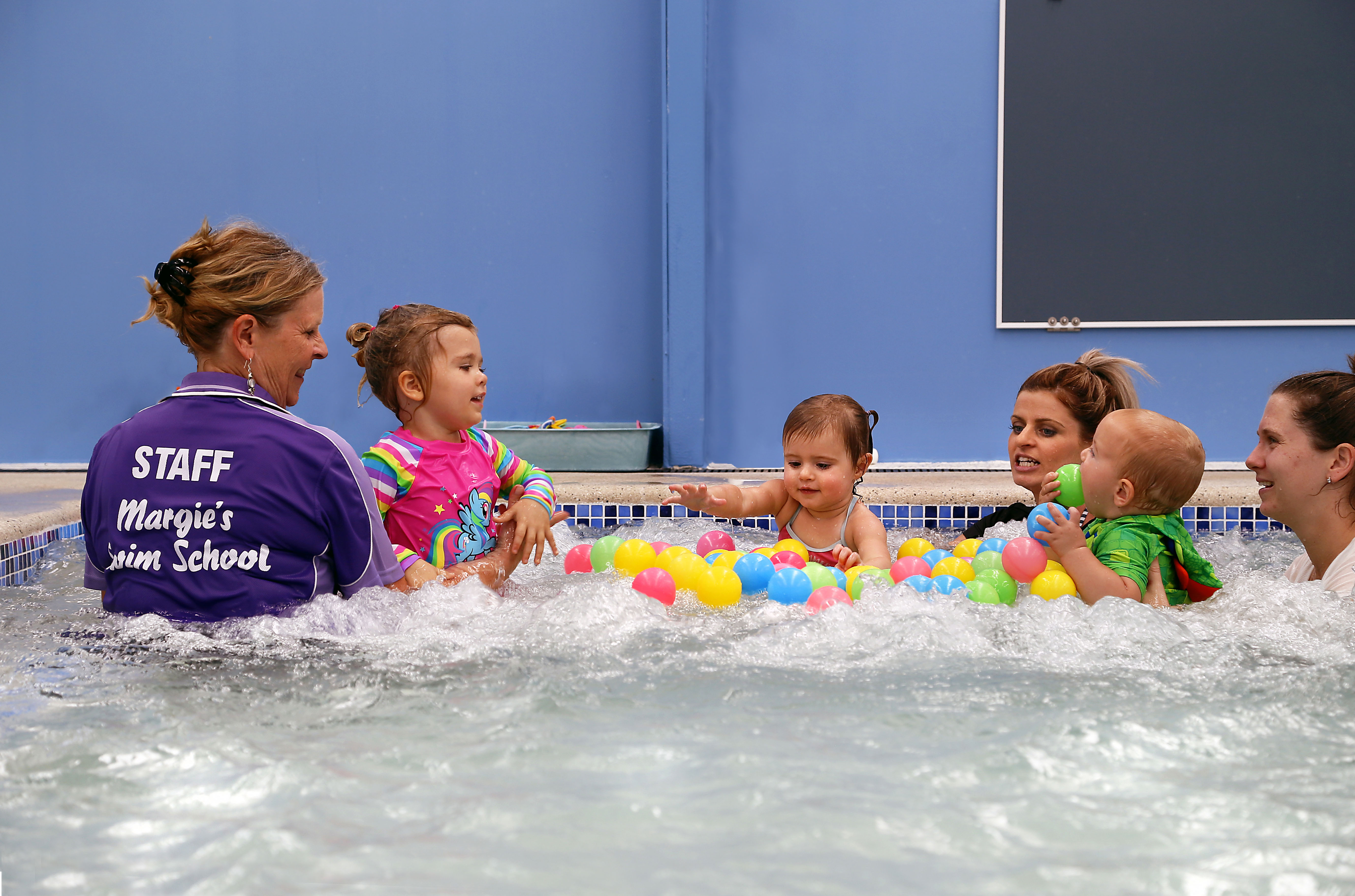 Finding a healthier alternative to chlorine for Margie's salt water swimming pool 
To create a healthier environment for Margie and her young students, Shane looked into chlorine-free options and kept coming back to one product: Waterco's Hydroxypure system. Originally developed by Nick Briscoe for his young son who suffers from eczema, this revolutionary product contains a natural combination of hydrogen peroxide and ozone, making it the only pool sanitisation system to receive a tick of approval from the National Asthma Council Australia.
So, instead of spending most of the day in heavily chlorinated water, Margie is now able to teach her young students in an aquatic environment that is free of impurities and the side effects associated with chemical sanitisers. Not only is Margie's pool water sparkling clean but also enriched by the extra oxygen molecules generated by Hydroxypure's hybrid ozone technology.  
"Many operators are not aware that there is an alternative to chlorine now that is proving that they no longer must be subjected to an uncomfortable environment to work in an industry they are passionate about," says Nick.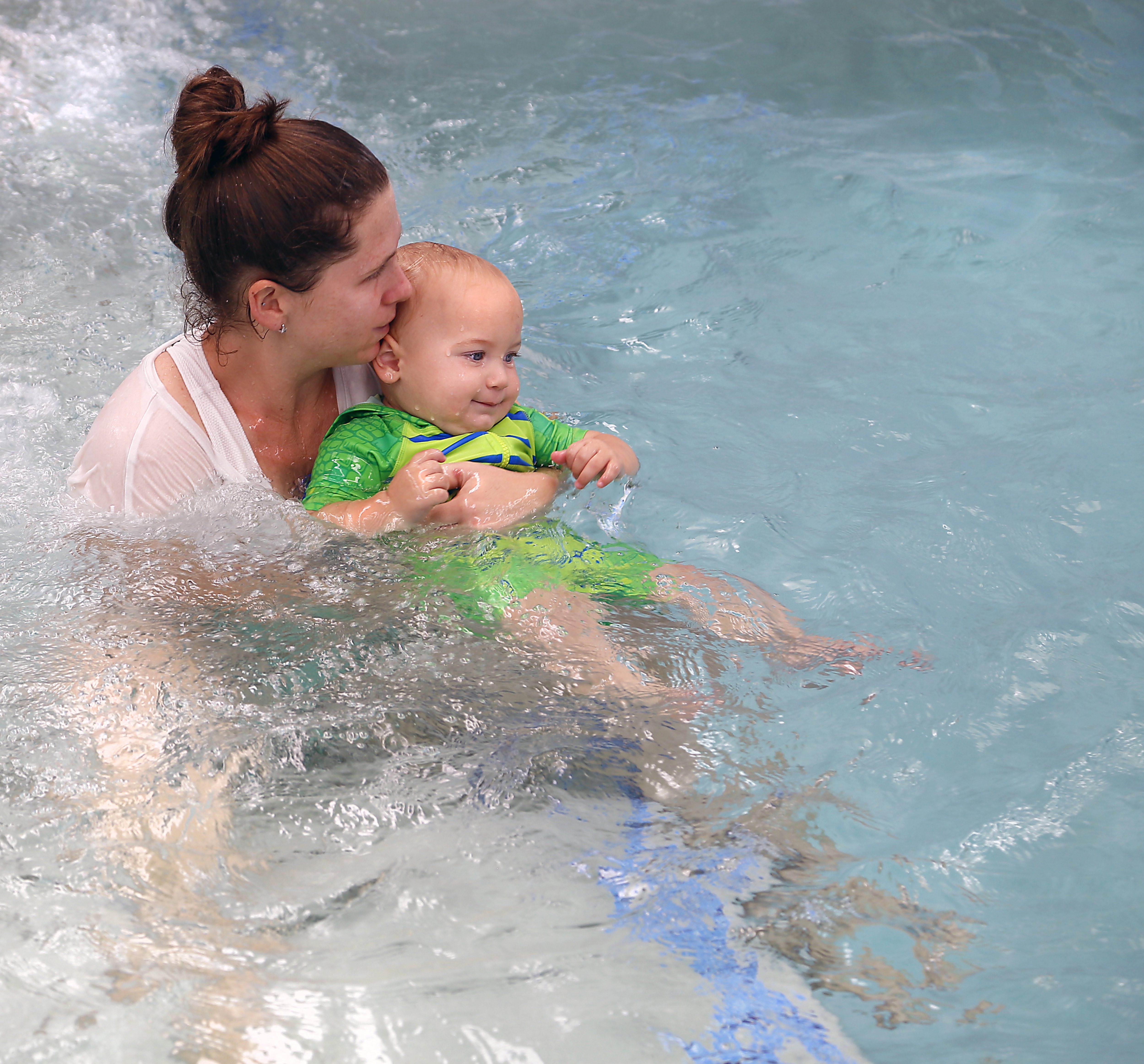 Client case studies: storytelling as a powerful marketing tool
Case studies not only show how a client has serviced a customer, they provide a third-party endorsement of their product or service's value. We believe they can be more effective than traditional sales collateral like brochures and brief testimonials because everyone loves a good story – even if it means digging deep to find the most newsworthy one.
Writing case studies is a regular part of our work, and with most of the LlewComm team former print journalists, we know what questions to ask to get to the heart of the story.
In this instance, we interviewed Margie on a couple of occasions and provided a clear shot list to a local photographer to ensure Waterco had plenty of images to populate its website, newsletter and social media. We also kept in mind the needs of both trade and consumer media so when it came time for PR, we knew we had everything we needed to ensure Margie's story had maximum reach.
Photography by Ross Brown