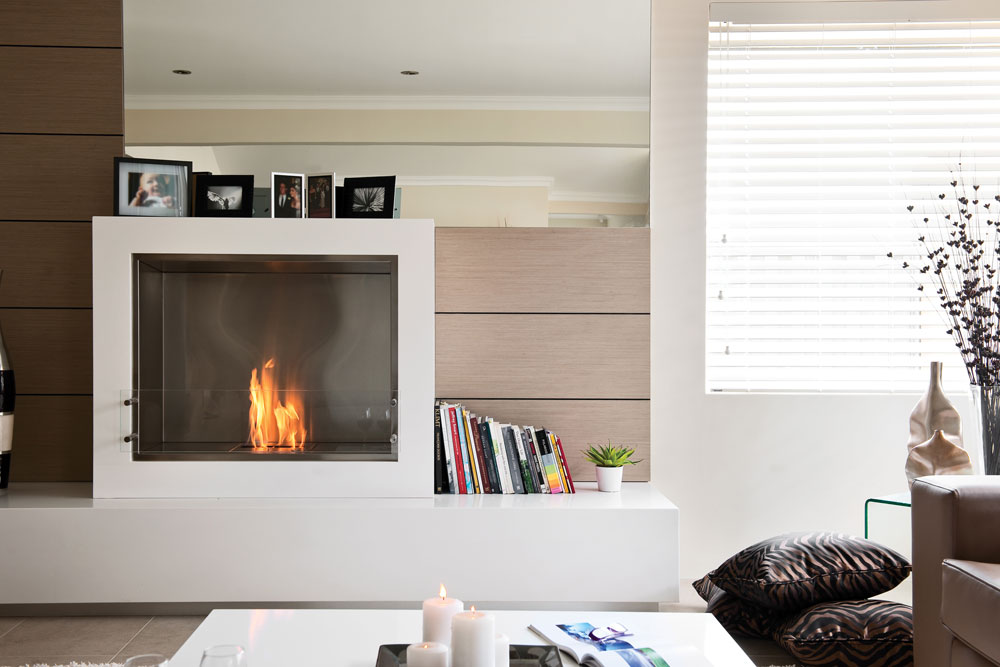 Burning bright
We are always so busy blowing our clients' trumpets that we sometimes forget to blow our own – but we will say now that our team has been carefully put together to reflect the needs of our clients.
From ex-journos, some with over 30 years experience, expert cameramen, to PR and business professionals, we like to think our diverse team possesses all the skills necessary to deliver exactly what our clients want.
So when luxury fireplace designer EcoSmart Fire asked us to help rewrite their entire website to go hand in hand with a complete redesign, we utilised our experienced journalists to put together some dynamic web copy.
The challenge with this project was creating copy that would suit a variety of audiences, including everyday consumers, designers, architects, builders and specifiers. Therefore, the language of the new website had to suit all of those audiences without being condescending to design and construction experts, nor too full of industry jargon for the everyday consumer.
Jenny Price, EcoSmart Fire marketing director, says the website redesign and rewrite aims to make the site more user and host friendly.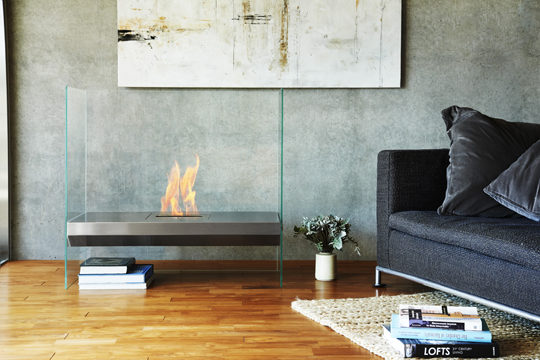 "We wanted to bring all of our various brands together under the one platform so that we improved the administration and power of our marketing efforts," she explains.
"It was important that we show continued leadership in our focus on innovation to be 'up with technology' and have a responsive design that improved customer experience from desktop to tablet to mobile device."
Another aspect the new website addresses is the international nature of the EcoSmart business – as a client of ours for around 12 years, we have watched the business continue to go from strength to strength. What started out as a small Sydney-based business is now an amazing international company whose products have been installed in over 75 countries.
Llewellyn Communications works with designers, architects and business owners to create EcoSmart's case studies and LookBooks, which showcase the diverse ways EcoSmart Fires are used in installations all over the world.
"As our business model evolves, the need to offer an international e-commerce solution is essential," adds Jenny.
"We have outgrown our existing 'closed source' software and our growth required us to build on a more robust platform to enable roll out of our future brands."
Check out the new EcoSmart Fire website here: http://www.ecosmartfire.com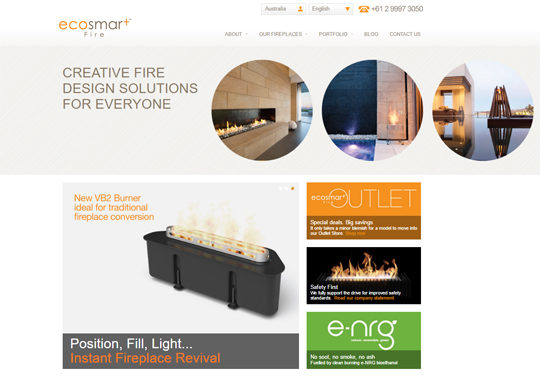 ---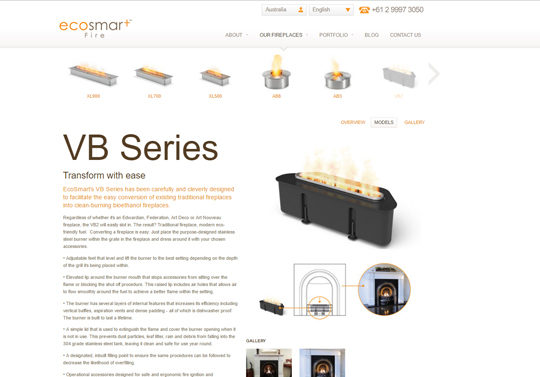 ---