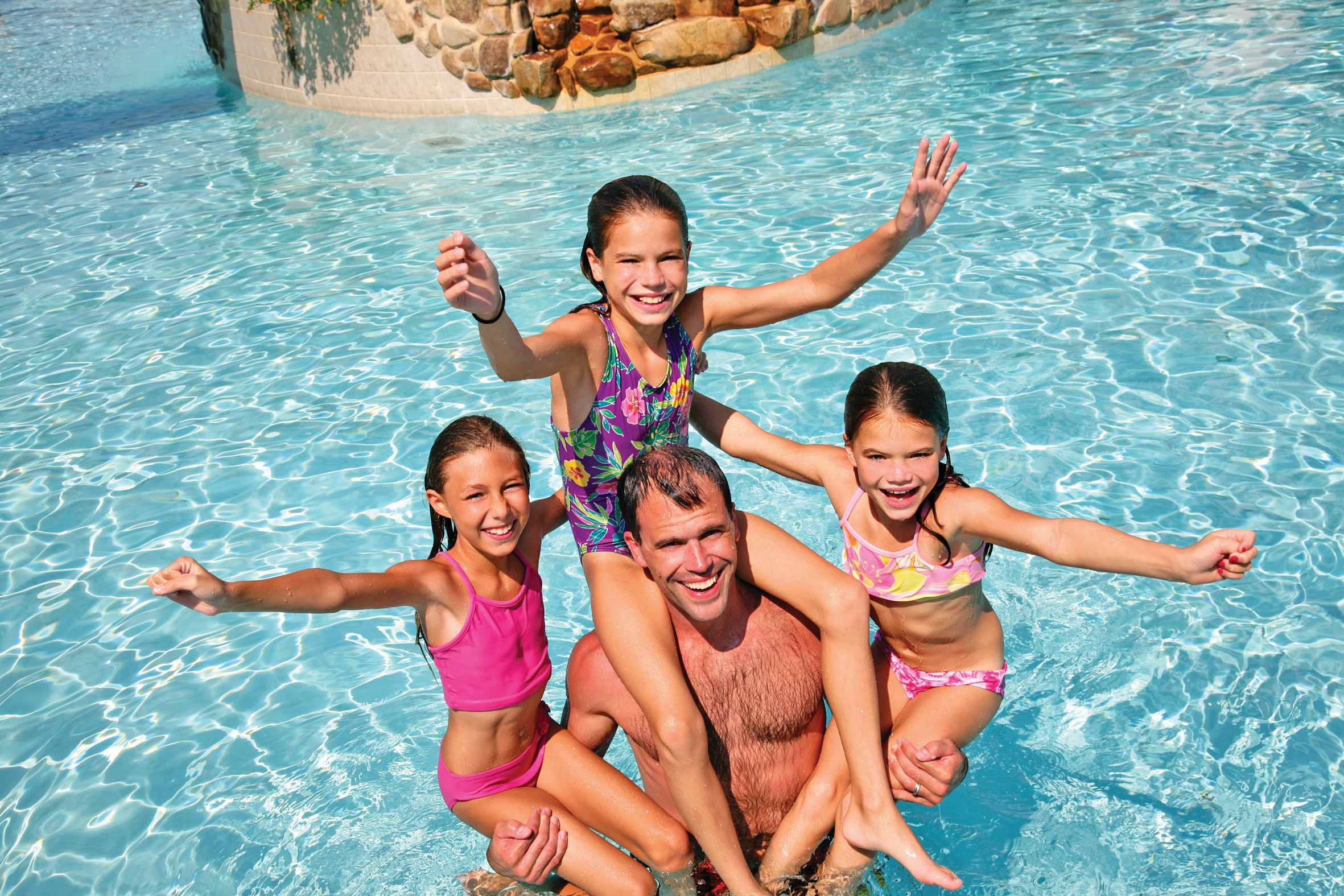 Australia's trusted experts in pool and spa care

From its humble 'birth' as a single pool retail store in the Sydney suburb of Killara in 1983, Swimart has matured into one of Australasia's largest pool and spa specialist groups – and in the last year has expanded its network to 74 franchise outlets and over 250 mobile service vans across Australia and New Zealand. Owned by ASX-listed Waterco Ltd, a manufacturer, marketer and distributor of water treatment products, Swimart is considered the trusted expert in pool care, offering pool and spa owners a reliable and easy way to enjoy and protect their pool or spa.
For the past eight years, Llewellyn Communications has successfully established and maintained a strong brand leadership position for Swimart within its target markets, both in Australia and New Zealand. Key campaign objectives have included:
Maintain top of mind brand awareness of Swimart and its services
Encourage brand loyalty
Drive pool and spa owners to their local Swimart store
Drive enquiries to the Swimart website
Educate pool owners (current and new) about the benefits of pools
LlewComm's communications approach is three-pronged utilising a combination of media outreach, the monthly newsletter, and the weekly blogs. Our breadth of experience working with Swimart has shown that pool and spa owners are keen to make the most of their pools/spas and are interested in keeping them in pristine condition so they can enjoy the social and health benefits of pool/spa ownership. We aim to get them thinking about their pool/spa and give them options of what they can do to keep it, or return it to peak condition – whether they prefer to do it themselves using Swimart products, or to call in the experts to do it for them.
The cornerstone of our communications strategy
To keep Swimart in the news and to encourage pool/spa owners to turn to Swimart for all their pool/spa related needs, we will undertake a regular media outreach campaign for both long lead (i.e. printed magazines) and short lead (i.e. online media and newspapers).
"We have enjoyed a long-standing relationship with Swimart and over the past eight years have helped strengthen the brand by keeping them constantly in the news," explains account director, Jenny Westdorp. "A proactive (and at times, reactive) media outreach campaign is the cornerstone of our communications strategy. With so many media outlets increasingly short staffed, we aim to make their jobs easier by providing useful, relevant and timely copy."
Hot-weather proofing pools
A prime example is the most recent media release we prepared for Swimart about how to look after your pool during the exceedingly hot weather much of Australia has been experiencing of late. Titled 'Hot weather-proof your pool: Tips for keeping your pool water clear and healthy this hot summer', the media release explained how heatwave conditions warms swimming pool water, increasing evaporation, depleting chlorine levels and altering pH levels, which in turn creates the perfect environment for algae and bacteria to grow. "On a sunny day, up to 95 per cent of a pool's chlorine can be lost into the atmosphere in as little as three and a half hours," we quoted Swimart's Australasian manager Chris Fitzmaurice as saying.
"By tying into a topical issue, we achieved great media cut through with Fairfax media picking up the story and running it widely throughout its print and online network," explains Jenny.
Besides media outreach, LlewComm also prepares a monthly newsletter and weekly blog to increase website traffic and direct enquiries to their closest Swimart store.
"These regular communications maintain interest in the brand and build trust between Swimart and its audiences, plus the regular fresh content helps improve Swimart's search engine rankings," she says.