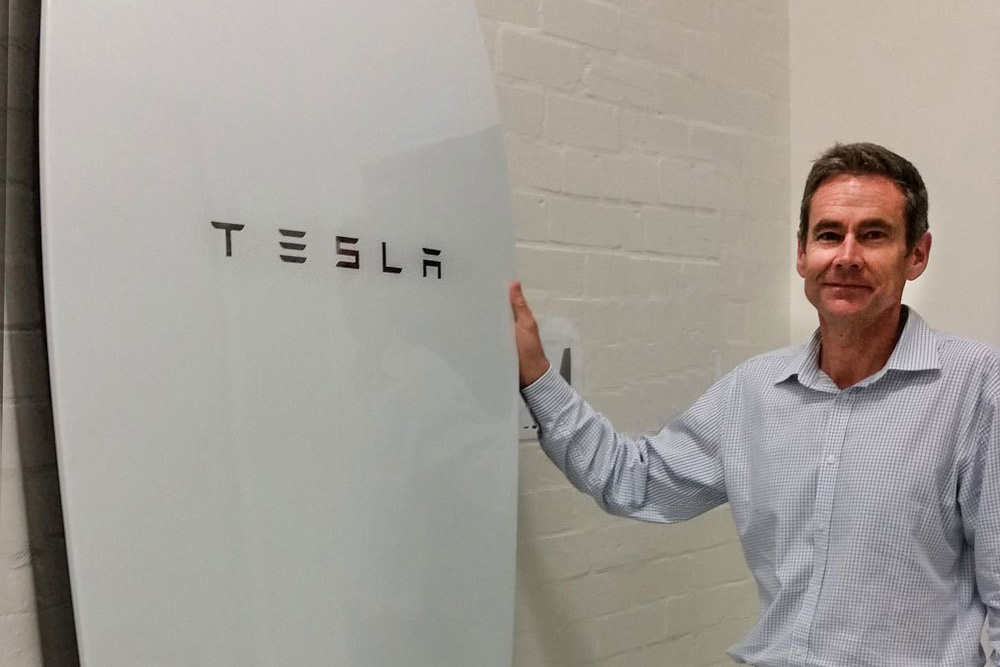 One of the huge perks of having long standing clients is that you witness brands growing and changing as it happens. It is a very exciting time to be involved as Australian businesses try to adapt to the rapidly changing marketplace.
Recently we had the pleasure of announcing an exciting collaboration between one of our clients, Solahart and Tesla Energy.
The collaboration means Solahart is now a Tesla Energy Authorised Reseller, making it a one-stop-shop for Australians' renewable energy needs: solar hot water, photovoltaic panels and now Tesla Powerwall. This is a highly beneficial partnership for both parties, who are looking to increase their reach and sales by teaming up.
As soon as we were given the green light by Solahart and Tesla Energy, our team tackled the task of spreading the word via online and print media – just days before Christmas 2015. And with our extensive contacts at relevant media publications, we were able to secure some excellent coverage.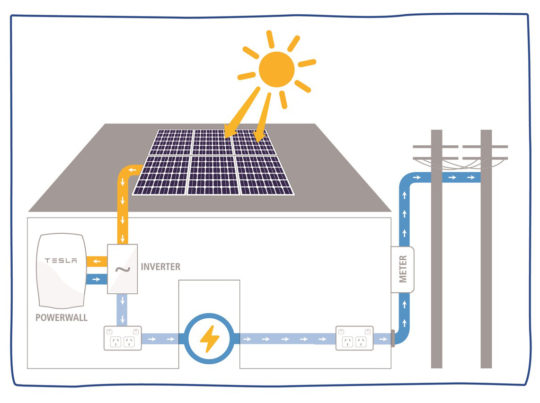 The announcement was able to reach an audience into the millions thanks to a great piece syndicated across the Australian Financial Review (online and hard copy), Sydney Morning Herald and other Fairfax news sites; two articles in Ecogeneration; plus pieces in PV Magazine; TechAU; Electrical Connection; Process and Control Engineering; StreetWise Report; International Business Times; Energy News Bulletin; FinFeed; Plumbing Connection; Building Connection; and Australian Plumbing Industry magazine. We also set up an excellent interview with Solahart's Steve Cranch on Your Tech Life (which is now a podcast).
Even better, all of these pieces communicated the benefits the collaboration between Solahart and Telsa would provide to residents, and also highlighted the reasons Solahart is unique among resellers. A number of media outlets also ran a fantastic infographic Solahart produced, which sums up how the Powerwall works.
Solahart's consumers were certainly responsive to the news, with a significant increase in enquiries.
Solahart prides itself on providing the best renewable technology solutions for Australian homes since pioneering solar hot water systems across the nation several decades ago.
Solahart believes the introduction of the Tesla Powerwall battery will be a game changer, and here at Llewellyn Communications we're proud to be a part of this exciting new phase.
Watch this space – there's plenty more news to come during this exciting time in Australia's renewable energy industry.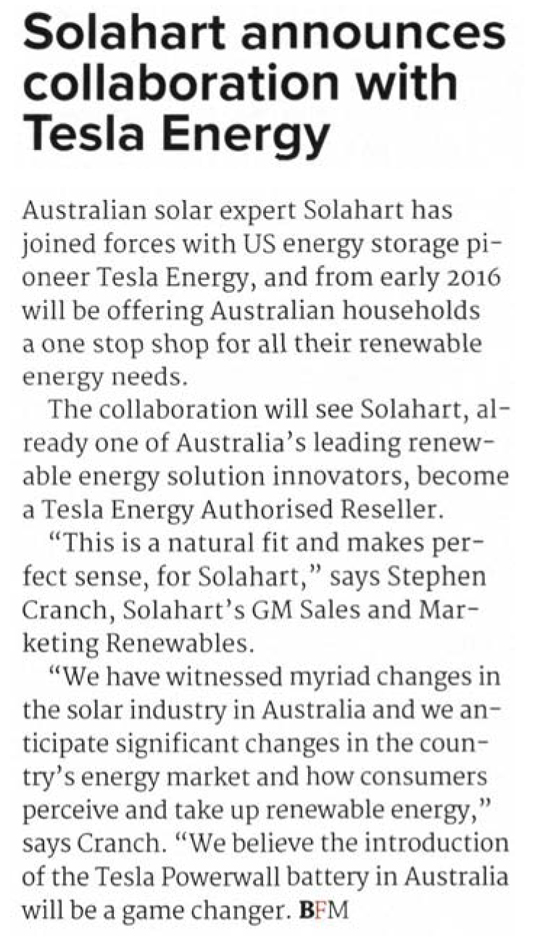 ---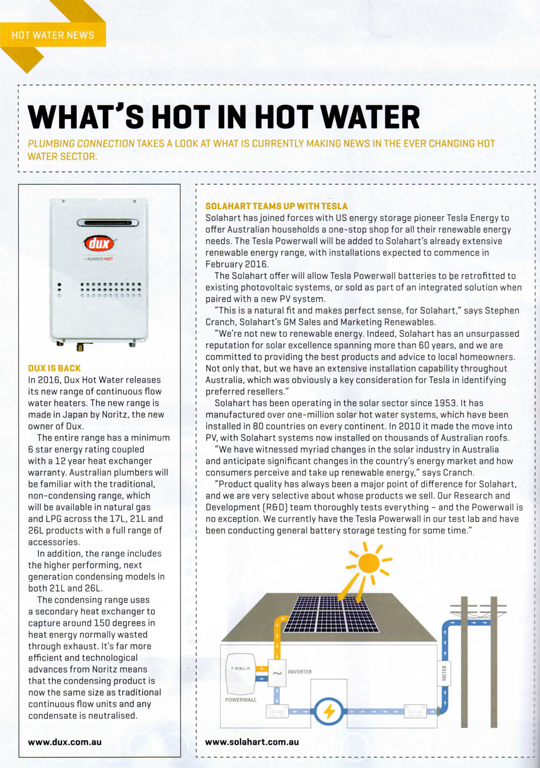 ---