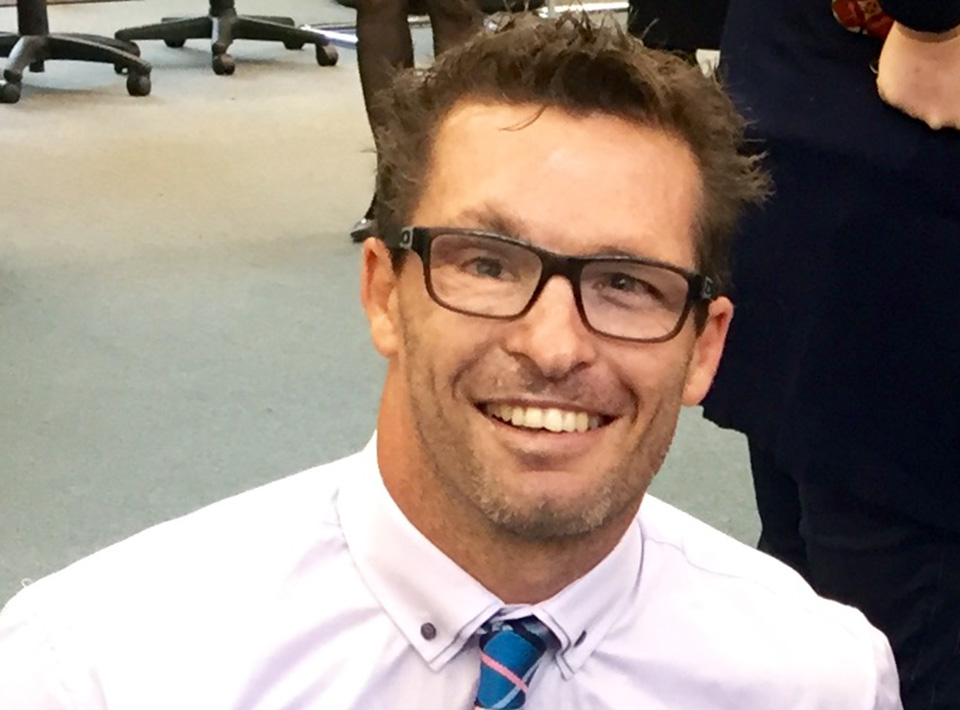 One of the great things about our work is the large number of interesting and genuinely lovely people we get to meet. But occasionally we have the privilege of getting to know someone whose story is so exceptional that it's an honour to help share it with the world.
Michael Lyddiard is just such a person.
We got to know Michael as one of the occupational therapists employed by our client Konekt.
Michael was nominated for the 2017 Queensland Australian of the Year Award.
Konekt, a leading workplace health solutions provider, asked us to work with Michael to further enhance awareness of his nomination and story and to prepare him for any media interviews.
So far, all in a day's work. Until we heard Michael's extraordinary story of courage and determination.
Michael is an ex-Australian Army Sergeant who was severely wounded in 2007 while disarming an improvised explosive device in Afghanistan. Not only did he successfully re-build his life to become an avid athlete and aspiring Paralympian, but the father of three also has rebuilt his life to become a valuable member of the Konekt team in Townsville, looking after injured defence personnel and helping them return to work.
Michael's first contact with Konekt was as a patient. Konekt's Fiona Smith was his case worker when he returned from Afghanistan. She assessed Michael in his home environment and his workplace at the Australian Defence Force, and when it became clear that he would have to leave the armed forces, she and her colleague suggested Michael study to become an occupational therapist.
Today Michael works for Konekt, using his skills and his own experiences to help other current and former service personnel suffering from physical or mental injuries. "Michael has certainly changed how I collaborate with clients," says Fiona Smith, Konekt's North Queensland area manager, who has gone from being his case manager and his mentor, to being his colleague. "He's in a unique position where he has lost a great deal and he understands what struggles people come up against.
"His ethos has been to prove to his three kids that if something bad happens, you pick yourself up and overcome what life throws at you."
Michael's determination to overcome his injuries and return to the workforce where he can help others rebuild their lives would have given us enough positive publicity material alone. The fact that he also has broad interests and shows people how they can adjust to overcome any barrier makes his story all the more compelling.
"I want to let them know we're there to understand the whole picture," Michael explains. "I understand their anguish through my lived experience and am able to encompass the physical and the mental issues."
In addition to his inspiring work, Michael loves his sport and adventure life. He went to the Australian Institute of Sport to train in swimming; he's an avid triathlete; he kayaks, he runs, he competes in Adventurethons. He puts many of us to shame.
It certainly gave us a great story to tell when it came to promoting Michael's nomination as Queensland Australian of the Year. It culminated in an exclusive story on WIN News Townsville. And while Michael did not receive the award, it doesn't make his achievements any less worthy or inspiring and we are grateful to have had the opportunity to share his story.